Hydrate and brighten dull skin.
Brilliance d'étoile Stardust™ lightens skin pigmentation, melasma and uneven skin tone (age spots). Made with Phytofloral® & Pycnogenol®, to hydrate and brighten dull skin as well as prevent aging.
Learn more
Our white tomatoes.
The star ingredients: Phytofloral® and Pycnogenol®
These 2 bioactive ingredients act as UV light absorbents and melanin production inhibitors. They prevent aging skin, enhance skin hydration and lighten pigmentation for brighter skin complexion.
Sun exposure: major factor.
UV Rays have been known to cause dull skin, hyperpigmentation, sun spots, reduced elasticity, the degradation of skin texture and wrinkles and fine lines.

Compared to topical sunscreens which require reapplication and have limited effects, oral supplementation complements sunscreens and provide long-lasting protection. That's why, Brilliance d'etoile Stardust™ should be your no.1 choice for high skin protection.
What about blue light?
One of the reasons that blue light has become a concern is that High Energy Visible (HEV) light, which typically refers to blue wavelengths on the visible light spectrum, not only comes from sun exposure but also from computer screens, cell phones, and other digital devices.
Blue light causes hyperpigmentation and brown spots on the skin, possibly photo-aging and the breakdown of collagen, which leads to wrinkles and skin laxity.
The 2 Powerful Active Ingredients
Phytofloral: White Tomatoes
Feeds the skin with rare colorless carotenoids, and acts as UV light absorbents, free radical quenchers, anti-inflammatory agents and melanin production inhibitors. Hence, it is an effective photo-protective strategy for lighter, healthier and younger-looking skin.
Pycnogenol: French Pine Bark
Supports increased presence of collagen and elastin – preventing aging skin, elevates skin hydration and elasticity by increasing dermal hyaluronic acid generation, and lightens pigmentation for brighter skin complexion. It also quenches inflammatory processes from UV exposure.
See the results
Just 1 tablet a day for a glowier and brighter skin tone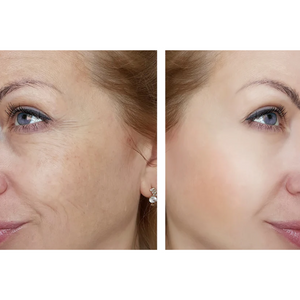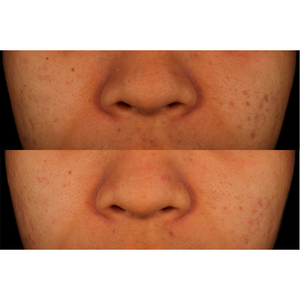 L'Officiel Beauty Awards 2021: Best Newcomer Brightening Supplement
Eat your way to radiant skin with this new beauty supplement. Brilliance d'etoile Stardust™ isn't just your regular multi-vitamin – they help to brighten your complexion and boost overall skin health.
11.15.2021 by Moh Shuying
Read more